Loot and Mobs in Minecraft Dungeons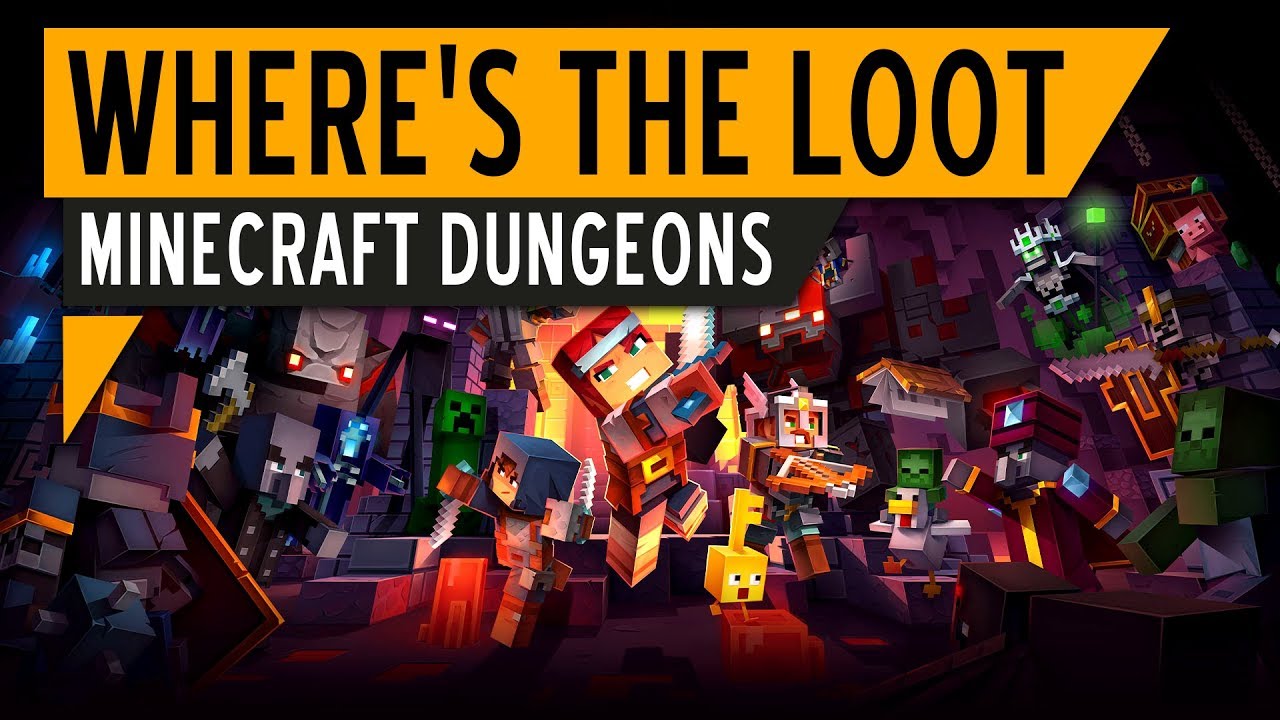 Loot and Mobs in Minecraft Dungeons
The brand new Minecraft Dungeons is expected to come out in the second quarter of 2020, according to most rumors, it should be launched in April. It is going to be what is referred to as a Dungeon Crawler game.
This is to say that the Action Role-Playing Game in question is not going to be the same as its inspiration, the famous Minecraft. As we know for sure now, the ability to do the building, crafting and block destroying will not be part of the game.
This piece of news right away brought the attention of the Minecraft lovers to Minecraft Dungeons Loot and Minecraft Dungeons mobs. The good news is that loot and mobs will definitely remain a part of this new exciting game. We have also learned some more information related to the importance of these two elements.
Talking about Minecraft Dungeons loot, we know that it will be created in Dungeons along with its maps. Game fans will be glad to know that they will have a wide range of loot items available, for example, chests, various sorts of weapons, etc. What is more, players will get to put their test by solving different puzzles in order to get their hands on some extra loot.
Do you think this is not sufficiently exciting? Well, here is more good stuff: every item that you pick up will have a defined power level, which will be reflected in your gear score. Swords, crossbows, shields, hammers, etc. are among the many weapons that players will be able to get their hands on. And here is a fun fact for you: a fishing rod that can be used to hook and stun mobs will also be on the list.
What do we know about Minecraft Dungeons mobs? Well, Creepers, Zombies, Spiders and other mobs that we already know very well will be a part of the game. To add more excitement, a number of new villains such as Necromancer (with the power of bringing back to life the fallen mobs) will also appear in the game.
Mobs like the Endermen will be more important in this new game and their powers will be more far-reaching. And this is not the end! Mojang also mentioned the possibility that the Ender Dragon could possibly appear in the game in one way or another.
Looks like it is about the time for you to fasten your seatbelts and get ready for the release of Minecraft Dungeons.
---