Minecraft Dungeons Release Date: MAY 26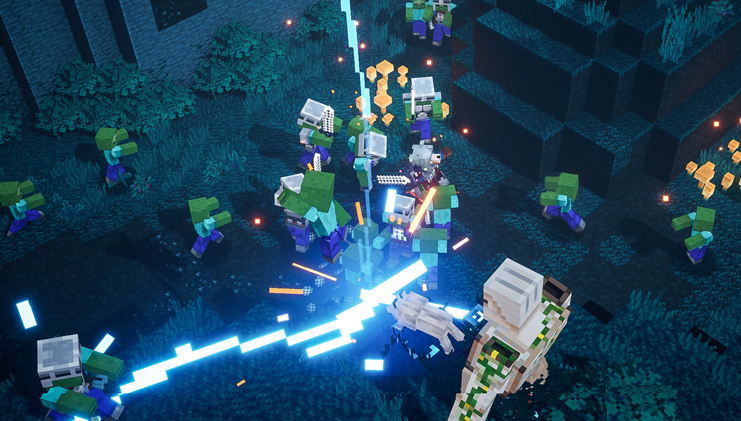 Minecraft Dungeons Release Date: MAY 26
Minecraft Dungeons is definitely going to be a totally unique game. It will take a different twist than a craft game like it's source material, Minecraft. Unlike the original Minecraft, this is going to be a dungeon crawler game where players will have the possibility to enter some mysterious randomly-generated dungeons and get involved in different adventures.
A co-operative multiplayer mode that can be used by up to 4 players will make the game even more fun. The new exciting game will be made available on macOS, Nintendo Switch, PlayStation 4, Windows and Xbox One when it is launched.
Naturally, the next question we are asking ourselves the following, "When will Minecraft Dungeons be launched?" This exciting action-packed role-play game is being developed by the company named Mojang and from the moment it was announced, its much-anticipated launch date has been a topic that inspired many guesses, speculations, and rumors.
After a long period of discussions, we are almost able to tell you the release date… well, at least we have a good idea when it's going to be, more or less. 
Back in November, we were informed that Minecraft Dungeons will be coming out on May 26, 2020. Of course, the precise day of release is still undisclosed, but it helps to know at least about the month when we can start looking out for the new game.
As we are coming closer to Minecraft Dungeons' release date, we are bound to receive more and more news covering different aspects of the game. This is why we believe that it is only a question of time before we learn about the exact launch date.
One thing that is certain, however, is that this game has the potential to be a huge success and possibly make it into the history books of the gaming world. It has all that a good game needs to become an international success!
Stay with us, we'll do our best (as always) to bring you the latest updates regarding Minecraft Dungeons.
---