Minecraft Dungeons – block-based world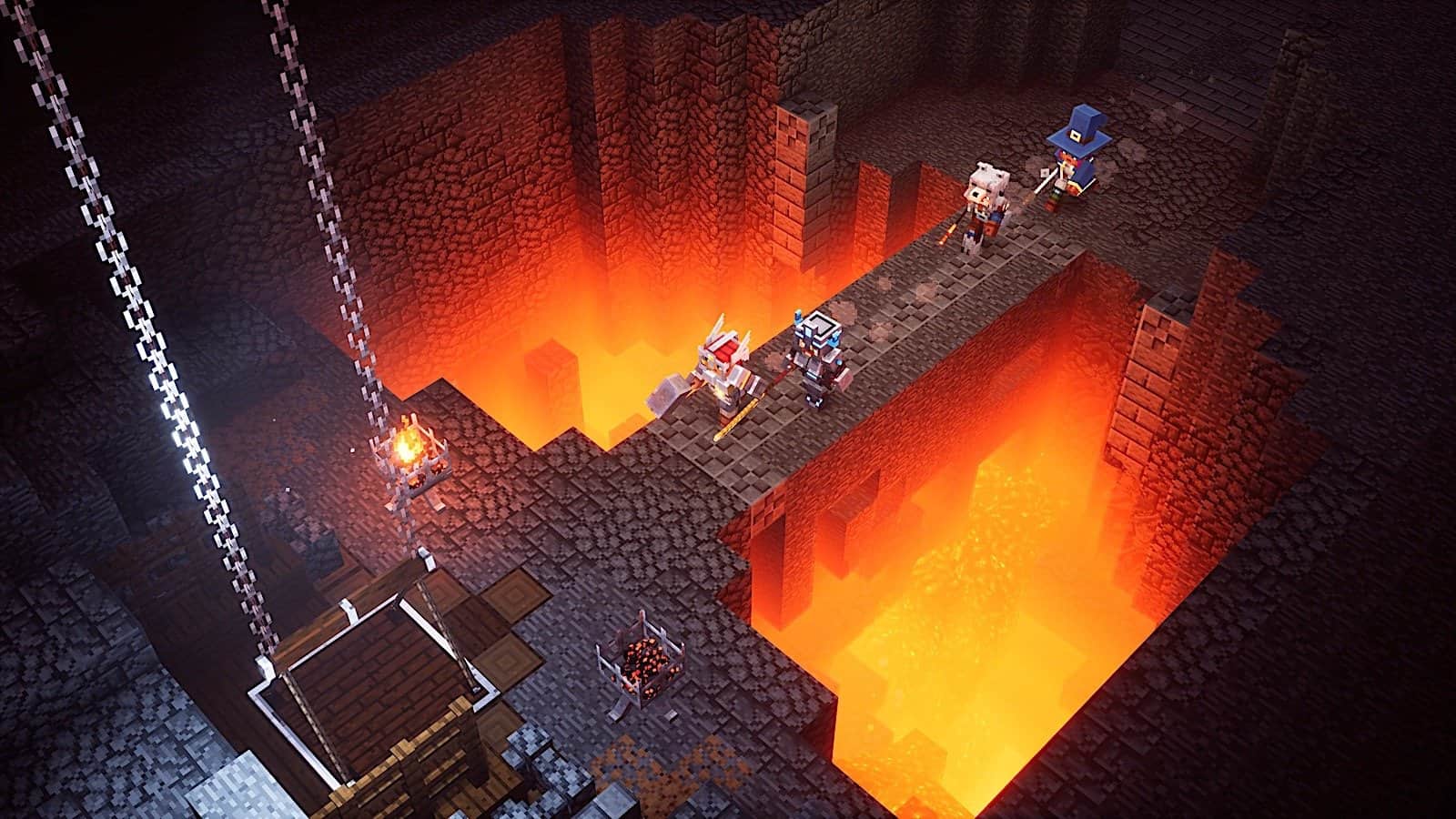 Minecraft Dungeons – block-based world
You may not have heard about how hugely popular Minecraft is only if you've been hiding in a jungle for the past decade, or have no contact with anyone under the age of 14. Numerous times it has been called "the best-selling videogame of all times," this is how popular it is. At E3 2019, the developer of the game, Mojang, announced about their latest exciting project in the familiar block-based world, Minecraft Dungeons.
The difference in this case is that the original version of Minecraft focused mainly on crafting and exploration, whereas Dungeons is definitely directed towards the Action RPG genre. Players (the game can be played by up to four people locally or online) face various challenges exploring nine levels, known as "biomes". The objective is to hunt for troves of treasure and to overcome the evil Arch-Illager. Don't be mistaken – this isn't just a blocky Golden Axe copy, Dungeons is designed having in mind an unprecedented degree of freedom granted to players in terms of deciding in how they play the game.
For instance, there are no classes; instead, you have armor types. Every player gets a melee and ranged weapon, and has the power to summon creatures, such as wolves or bats to fight for him. You can choose to equip your most powerful armor of course, however, if, in the middle of a level, you decide to switch to, for instance, healing duties, all you need to do is swap the heavy armor for a mage's robe, it's that simple. This option enables players and teams to adapt almost instantly to the challenges that are happening.
And there is more to it – various weapon and armor types can be combines. If you wish to wear a healing mage's armor and wield a large battle hammer t the same time, there's nothing stopping you. Moreover, all status effects, such as lightning, poison, etc) are inherent to the weapon that they are attached to. This means that as you level up, you don't need to fret about any latent skills that you would otherwise need to unlock or talent trees that require resetting. Weapons and supplies will just fall randomly from defeated mobs. These drops have the typical common, rare and unique levels, when a better gear provides better defense and statistics' boosts.
The flexibility of the game is also reflected in players' relative levels. During the demo session Mojang's executive producer David Nisshagen told us that health as well as the damage inflicted are scaled in Dungeons, which means the low level players can theoretically fight together with higher level players and survive the level nevertheless. The only things is, they will not be contributing a lot towards achieving the victory. It is fairly easy and simple to put together a raiding party too. You have the option of directly joining (or leaving) a group that is in a dungeon already or assembling a group in the game's lobby.
Minecraft Dungeons will become available on XBox One, Xbox Game Pass, PS4 and Switch after its release in Spring 2020. It is foreseen to be priced $20, or $30 in case you opt for the Hero Edition.
---